Disability Confident
Is your business Disability Confident? With our range of training and consultancy services, it soon will be.
Possability People plays an important part in enabling disabled people to reach their full potential.
As Disability Confident leaders, we can help your business to become more successful.
We offer a flexible training and support programme tailored to your business needs. We can help you recruit the best people, retain and support your staff, and help demonstrate your excellence in your local community.
Download our brochure here: Disability Confident brochure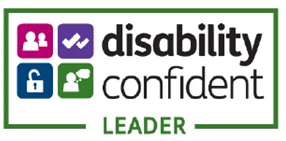 I would absolutely recommend this training to anyone. Very practical, lots of different ways of working/questioning/supporting not just disabled people but all customers
Contact us
To talk to us about your training plans email us at disabilityconfident@possabilitypeople.org.uk or call us on 01273 89 40 44