Shopmobility
Our low cost scooter and wheelchair hire service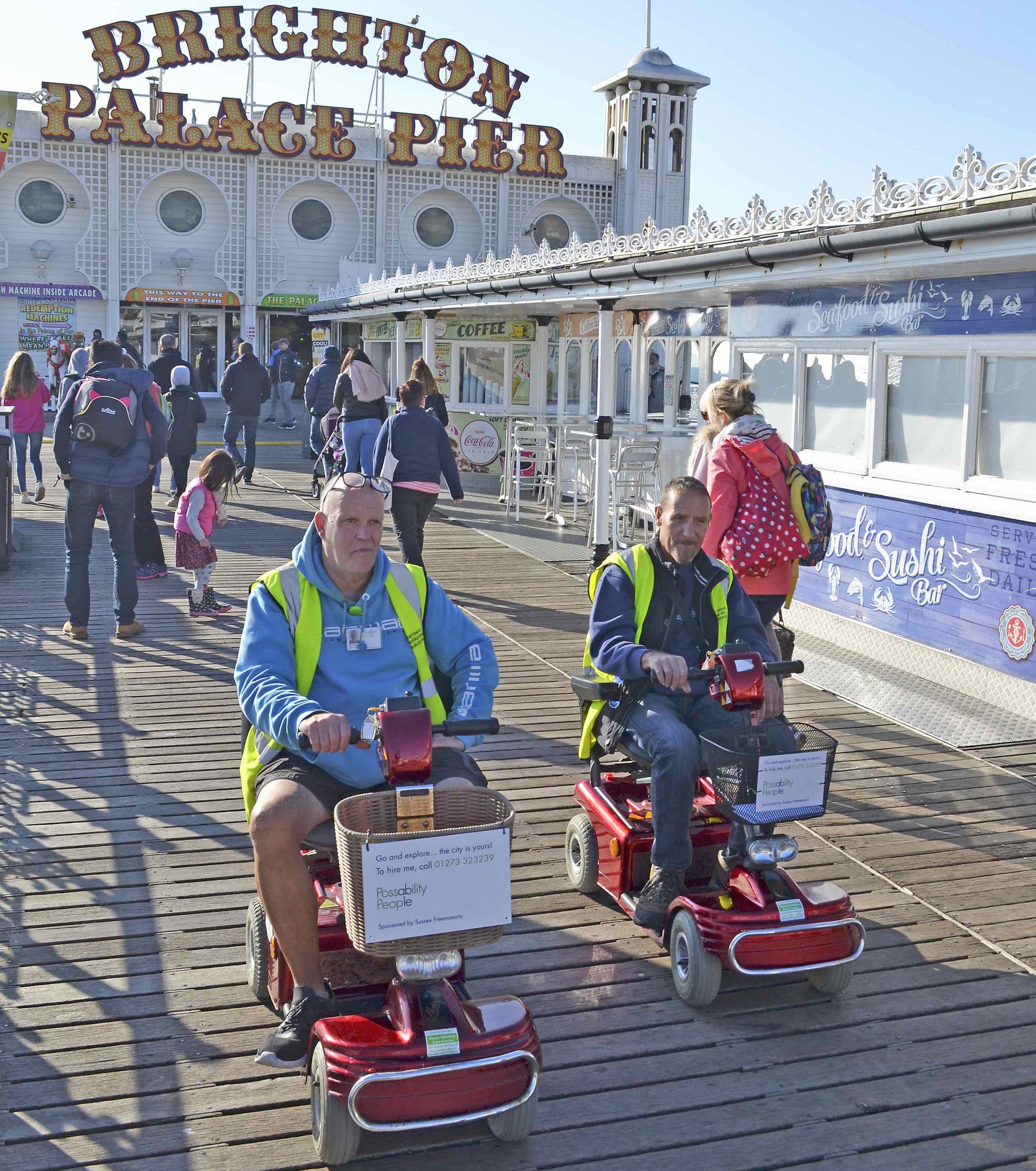 Call, collect, go! That's all you have to do to hire one of Possability People's mobility scooters or wheelchairs. We even have electric wheelchairs that will fit onto a bus.
We have three Brighton locations providing a low cost service for local people and visitors alike. You can either collect from us or we will deliver somewhere that suits you better.
A quick call in advance is essential and helps tailor the service to suit you.
You can now pay in advance by phone or online too. Phone the Shopmobility team to find out more.
I give Shopmobility a quick call before I leave home and they've got a scooter ready for me by the time I get off the bus in town!"
Call… collect… go!
Telephone 01273 32 32 39