Phoenix Gallery Brighton, The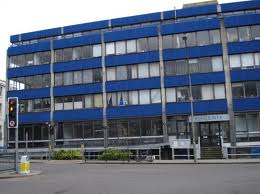 The Phoenix Gallery is an art gallery with studio space to hire in central Brighton. The Phoenix Arts Association is a charitable arts organisation based in central Brighton. It provides 100+ studio spaces, short-term project space for hire by community groups and supports a gallery and education programme which brings together professional artists and the general public in a friendly and creative environment.
Opening Times: Wed - Sun, 11am - 5pm. Dependent on what exhibitions are running. Check website.
Telephone: 01273 603700
Website: www.phoenixbrighton.org/
Email: info@phoenixbrighton.org
Contact name: The Manager
Costs:
Please see website for events and prices
Getting in and around
Level access:
Ramped access
Facilities/Accommodation
Accessible Toilets: Yes
Rooms Available: Yes
Heading Loop: No
Getting There
Parking Details:
There are two disabled bays to the side of the gallery on Phoenix Place. The best drop off point for taxis and cars would be Phoenix Place.
Drop Kerbs:
Yes
10-14 Waterloo Place Brighton
BN2 9NB
c

My Experience
The Phoenix main gallery is a large, pleasant and dynamic space. In the opposite direction from the main entrance is a corridor with workshop rooms on the left. The workshop rooms are used by groups such as The Rockets; a group of artists with learning disabilities. The rooms were well used and a little cluttered. In the lower ground floor there are over 100 studio spaces for artists. At the time of conducting this review the lift was not working. We were not shown the studio areas and were informed that they were not accessible. It is not standard practice for The Phoenix Gallery to provide publicity in accessible formats but they informed us they would provide this on request. The staff at the Phoenix Gallery do not receive disability awareness training.