Phoenix Community Centre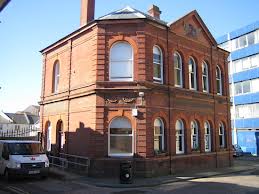 There is reasonable access to the main hall on the ground floor, with good-sized accessible toilet facilities.
Opening Times: Opening times depend on booking. The office is open from 9am to noon and 6pm to 9pm.
Telephone: 01273 621 794
Website: www.phoenixcrystalpalace.org/
Email: friends@phoenixcrystalpalace.org
Contact name: The manager
Costs:
Depend on booking.
Getting in and around
Level access:
Yes.
Facilities/Accommodation
Accessible Toilets: Yes.
Rooms Available: No.
Heading Loop: Yes
Getting There
Parking Details:
Yes.
Drop Kerbs:
Yes.
2, Phoenix Place Brighton
BN2 9ND
o

My Experience
The centre has two halls and an IT suite. The downstairs hall has a capacity of 40 with a kitchen inside the room. This contains a kettle, sink and microwave. The upstairs hall is not accessible for wheelchair users or people with mobility impairments. This hall has a capacity of 30 and a kitchen just off the main room with similar facilities. The stairs have the edges marked out. The IT suite is also located upstairs containing five computers. Although the IT suite is not accessible for wheelchair users, there is a laptop available to use in the resource room. This is an open space on the ground floor.