Safe At Home
Safe At Home is a virtual social scene supporting disabled people and people living with long term health condition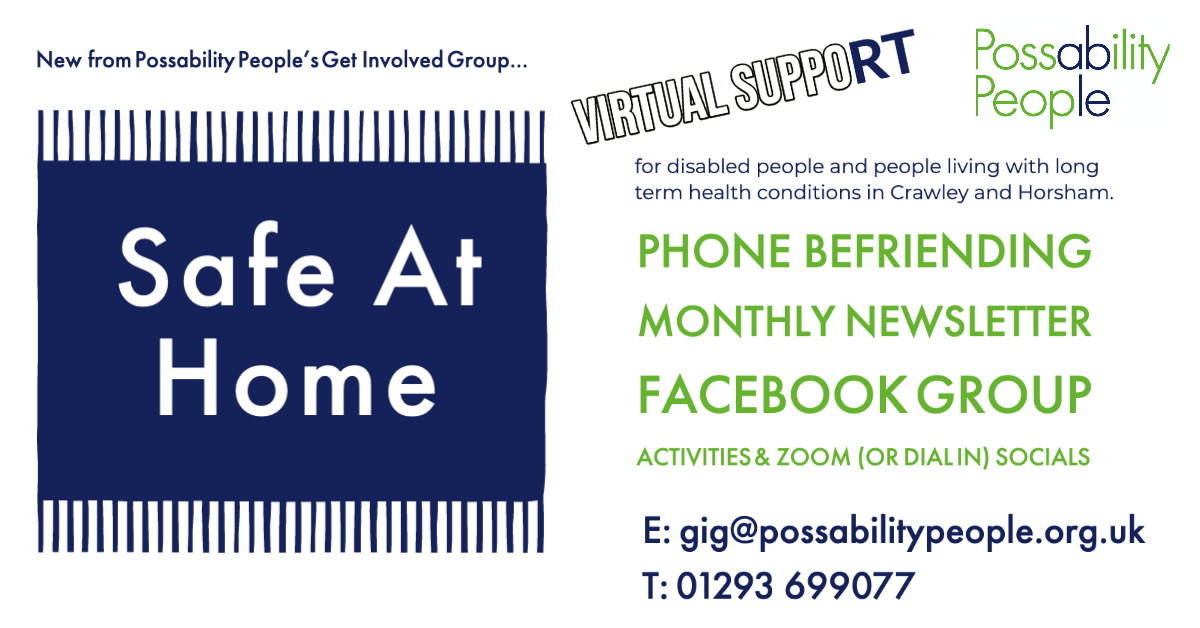 Safe At Home is a new service from Possability People's Get Involved Group. It will support disabled people and people living with long term health conditions in Crawley and Horsham so they feel less isolated, particularly during Covid-19.
The Safe At Home team will make regular social calls, via the phone or zoom. These will include regular telephone calls to people, whether for a simple, friendly chat or to talk over more specific issues someone has. The service will be able to sign post on to appropriate local services.
A Facebook group and monthly newsletter will also help to keep people in touch with others, even if Covid-19 makes going out more challenging.
Contact us
Email gig@possabilitypeople.org.uk.
Telephone 01293 699077